Rainy day in Playa del Carmen got you down? Are you setting in your Playa del Carmen condo starring out the window watching the rain come down wishing you could go to the beach? Fear not there are many things you could do in the rain. One of the most popular destinations for rainy days is an underground tour at Rio Secreto. This natural reserve is located 15 minutes south from downtown Playa del Carmen and it is a fantastic adventure for anyone wanting to learn more about the Mayan Riviera.
Rio secreto offers a once in a lifetime opportunity to visit one of the thousands of underground rivers that lay under the Yucatan Peninsula. What makes Rio Secreto different is the fact that the routes used for tours have semi-flooded caves, while the vast majority of the caves of the peninsula are flooded.
Exploring a semi-flooded cave means that you will not need to be a certified cave diver to see the stalactites and stalagmites, and discover the secrets of its petrified coral reef. You can walk and swim the underground river and discover more about the geological and cultural history of the Yucatan.
Rio Secreto is a place surrounded by jungle, as they pride themselves on being a natural reserve; the only in its kind in the Peninsula. Once you get to the entrance there will be a van to take you inside of the reserve, this is a 15 minutes ride on a bumpy road. A lot of people complain about the road, but opting for the dirt road allows rainwater to replenish the underground rivers, the only source of fresh water for Playa del Carmen.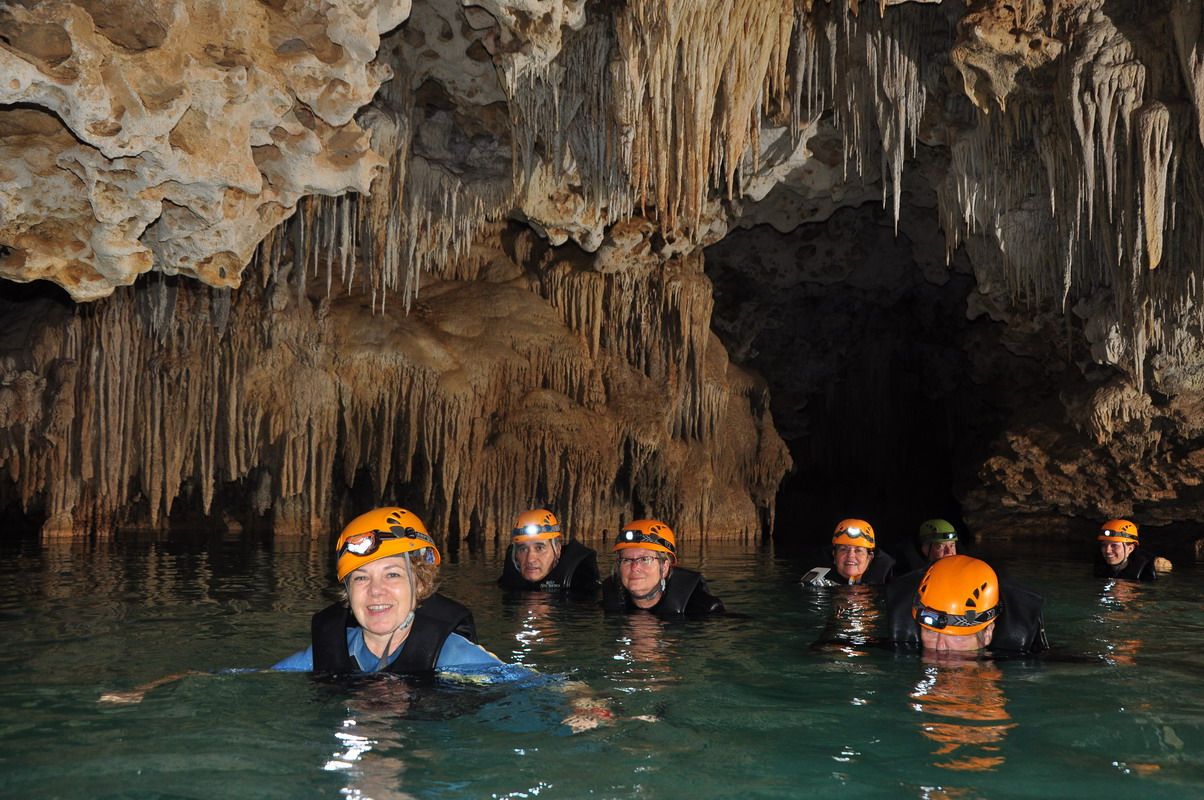 Once you get to the base, you will be provided with a wetsuit, life jacket, helmet with a special lamp and water shoes. It is important to follow the guide's instruction like, leave your belongings a locker, and make sure to visit the restroom and use the shower to wash any chemicals that might be on your body and in your hair.
There will be a short walk through the jungle where you will arrive at the caves entrance. Mayans consider caves and sinkholes to be a passage into the underground world or "Xibalba", so a Mayan shaman performs a ceremony to cleanse the visitors before entering this place.
Inside you will be in a labyrinth full of geological formations, thousands of stalactites and stalagmites as well as pristine water. The cave is very fragile and it is important to keep your hands away from the formations, as any misstep can cause damage.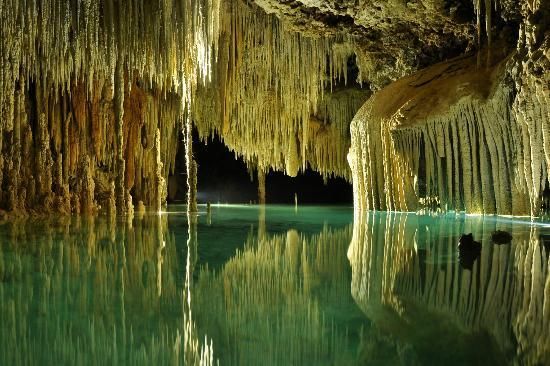 After about an hour and a half you emerge on the other side, tired and hungry. A buffet full of Mayan food is ready for you to enjoy.
So if you are starring out your Playa del Carmen condo window wondering what to do remember Rio secreto is a wonderful activity on rainy day! We hope you enjoy it as much as we did!
Now if you have any question of this or any of the TOP MEXICO REAL ESTATE properties we have listed in Playa Del Carmen, The Riviera Maya or anywhere throughout Mexico, please feel free to contact any of our TOP MEXICO EXPERT SALES TEAM and we will be glad to help you find your very own piece of paradise.
And remember, here at TOP MEXICO REAL ESTATE…
We make it happen!