Like every good tropical region, the Riviera Maya has one long rainy season. It starts in June and runs all the way through October. However, this does not mean that every day is a rainy day! While most days you will be able to enjoy the beautiful, paradise beaches, outdoor activities, site seeing, and much more, you should also plan (and pack) for occasional rainy days.
Most people come to the Riviera Maya because it's a fully outdoor holiday, but there is plenty to do and enjoy while it's raining outside. And worry not, because rain tends to fall strongly for an hour or two and then stop completely, giving you plenty of time to enjoy the beach, 5th Avenue, or anything else. Just carry a poncho (or umbrella) with you!
Here are some fun things to do in Playa Del Carmen on a rainy day:
Go to the Movies
Believe it or not, most movies screened in Mexico are in their original version and subtitled. Only children's movies are dubbed. You have plenty of films to watch in either of the two movie theaters found in Playa del Carmen: Cinemex in Centro Maya, or Cinepolis in Plaza las Americas.
Go Shopping
Since you're already in Centro Maya or Plaza las Americas, you might as well go shopping. Both malls are not as big as you are used to back home, but they have plenty of shopping and food available. Another option is visiting the new Quinta Alegria plaza located on 5th Avenue. This plaza is open but offers shelter from the rain to walk around.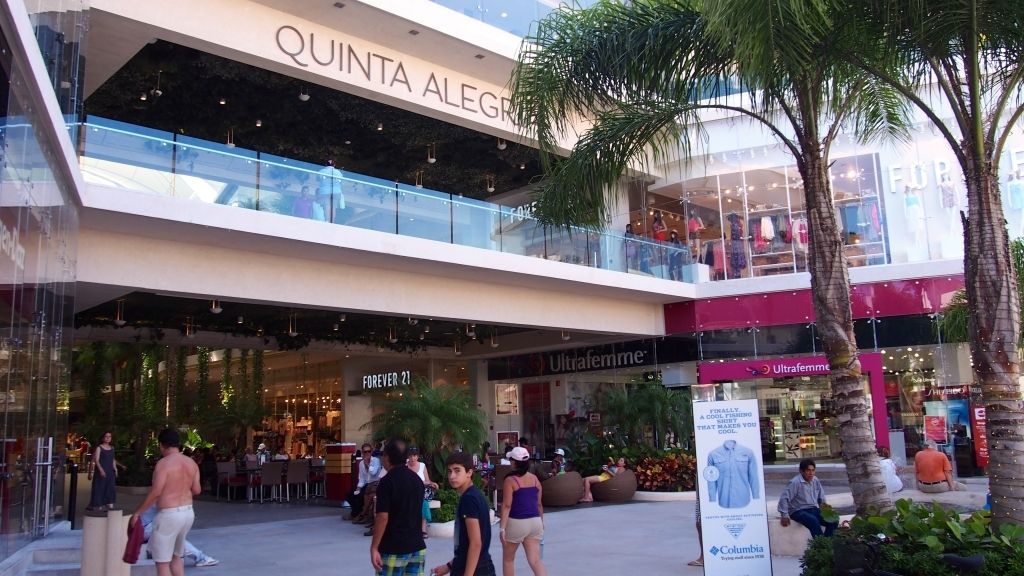 Have a Long Breakfast, Lunch, or Dinner
It doesn't matter what time it starts raining at…visiting a restaurant and enjoying a long and relaxing meal is a great option while the rain falls. You could visit any one of the many restaurants on 5th Avenue, or somewhere off the beaten path, and try some delicious Mexican, Italian, French, gourmet, street, or even German food!
Go Dancing!
12th street is waiting for you, regardless of rain. If it's raining at nighttime (or party time), don't stay in just because of the weather. Once you reach 12th street you will find plenty of choices between bars and clubs to dance the rain (and night) away!
Go on a Tour
Visiting cenotes, going on ATVs, or visiting Río Secreto and Xplor are great options for when it's raining. You'll be getting wet anyway. Rio Secreto is a beautiful underground river and cenote, perfect for any weather. Xplor is Experiencias Xcaret's adventure park – zipline, swim through rivers, and have fun…rain or not! Most ATV tours include visiting a cenote and riding through fun filled and muddy paths!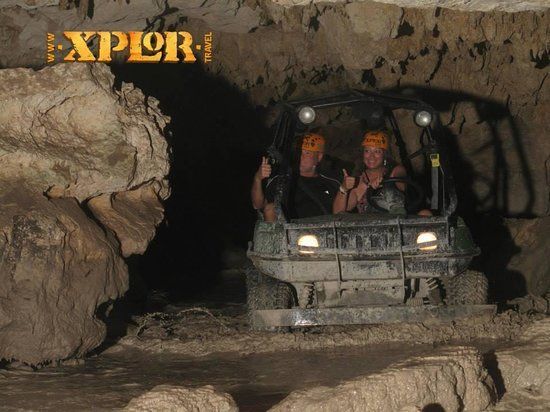 Discover a Café 
Playa del Carmen is full of uniquely designed, delicious coffee and teashops. Find one that you like and spend a rainy afternoon reading a book and enjoying a Mexican brewed coffee or tea. You can also find cookies, breads, cakes, and other sweet things to enjoy with the drink of your choice.
Get a Massage
You know you've been thinking about it since you arrived in Playa del Carmen. You're on vacation and you deserve a massage. So what better time to get one than when it's raining outside? The sound of the rain and the relaxing music at the spa will surely allow you to let it all go, relax, and enjoy. Playa del Carmen is full of spas waiting for you…get off 5th Avenue and find one that is not as expensive and that will leave you feeling more relaxed!
Stay In 
Seldom do you get to enjoy a day of relaxation in the hotel. Pamper yourself, order room service, turn the TV on and watch a movie. You may not be getting the full Playa del Carmen experience through it, but you will definitely feel ready for your next adventure day in paradise!
There is no reason to feel frustrated because your holidays are "ruined" by the rain! Never forget that Playa del Carmen is much more than paradise beaches, and that there are plenty things to do in Playa Del Carmen on a rainy day.
Top Mexico Real Estate is an American-owned, locally based real estate company, leader in the Riviera Maya. If you are thinking of retiring or relocating to paradise, feel free to contact one of our Top Mexico Buyers' Representatives who will happily guide you on your path to becoming a homeowner in Mexico.
And remember, here at Top Mexico Real Estate…
We Make It Happen!