The Riviera Maya, Mexico is one of the most beautiful and sought after vacation destinations in all the worlds. Whether you are attracted to the white sand beaches and crystal blue waters of the Caribbean, the wonderful Mexican / Caribbean blend of cultures or the hypnotic, tropical vibe, the Riviera Maya is a place that needs to be seen to be believed.
Now at about this time of year, people from the United States, Canada and the world for that matter are beginning the process to making vacation plans for the winter to escape the cold, harsh winters of North America, Europe and Asia. So now, at this time, I would like to introduce to you a new concept in vacation packages that is revolutionizing the industry…
Dental Tourism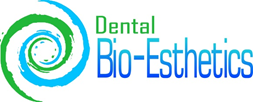 Now as I am sure you already know, dental and medical prices are quite simply 'out of control' in most places around the world… while quality of the work itself relatively stays the same.
So what gives?
Well according to recent studies, increasing insurance premiums and frivolous lawsuits worldwide have raised the operating cost of doing business to mammoth proportions, forcing many dental practitioners to increase their prices. While some others studies suggest that 'good ol American greed' is to blame for the rising cost of dental work.
Whatever the case may be, we do have a solution for you: Dental Bio-Esthetics… accredited, trustworthy and skilled dentistry here in the Riviera Maya!
With state of the art equipment, cutting edge technology and an incredibly skilled and dedicated staff, Dental Bio-Esthetics in Playa del Carmen, headed by Dr. Michelle Spears, DDS (a licensed, practicing and skilled dentist from the United States) is making the dream her dental practice slogan "We can make you smile again" a reality for many people in need.
… And did I mention… at a fraction of the price of all other dental institutes worldwide!
Now, you and your family can have it all: a wonderful and exciting vacation for the whole family and the confident and beautiful smile you always wanted! And all at the same price you would spend for just the dental procedures alone in the United States and Canada.
At Dental Bio-Esthetics, they can craft you a comprehensive treatment plan, coordinate transportation to and from the Dental Bio-Esthetic while in Playa Del Carmen, arrange for transportation to and from the airport and coordinate your flight and hotel arrangements depending on your specific needs and wants.
Dental Bio-Esthetics… "Re-think the dentist chair!"
Now if you have any questions about getting in contact with Dr. Michelle Spears, DDS at Dental Bio-Esthetics here in Playa del Carmen – Riviera Maya, please feel free to email her at
info@dentalbioesthetics.com
or visit her website at www.dentalbioesthetics.com.
See you in Paradise!!!!!!!!