We all know that part of being an expert expat is to engage in the country's culture and traditions. Luckily, you've chosen a country that lacks nothing in those areas. Mexico is a country rich in culture, heritage, gastronomy and traditions, and if you've been paying attention, you'll know that September 15th is Mexican Independence Day celebration.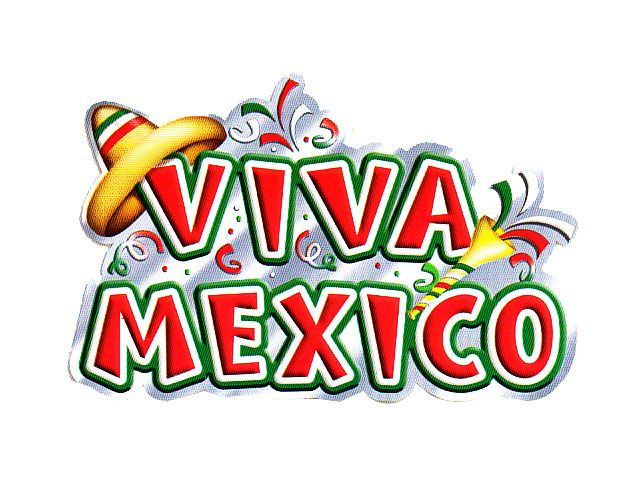 Although Mexico is going through some political and economical rough patches, the spirit of the Mexicans is hard to shoot down. Many citizens will engage in el Grito in the traditional way (by watching the President give the speech on television), others will engage in the fun live with tequila in hand yelling the cry of independence from Spain.
Traditionally, Mexicans will prepare chiles en nogada, pozole and nopales, amongst other Mexican delicacies that will leave you drooling and wanting more. If you can't wait to be a real Mexicano, here are some places where to celebrate Mexiacn Independence Day with your fellow Mexican friends…and make sure you clear your throat, because you'll be screaming "Viva Mexico!" all night long.
Mexican Restaurants
Well, this was an obvious one! Traditional Mexican restaurants throughout the Riviera Maya are ready to serve some gourmet, top of the line, and absolutely delicious Mexican dishes to anyone visiting them. With the amount of restaurants available throughout Playa del Carmen, you are sure to find somewhere to try a delicious pozole accompanied by a tequila shot. You can either choose one of the many options down 5th Avenue (although you should probably have a reservation), or try your luck at the smaller, more local restaurants off the touristy path.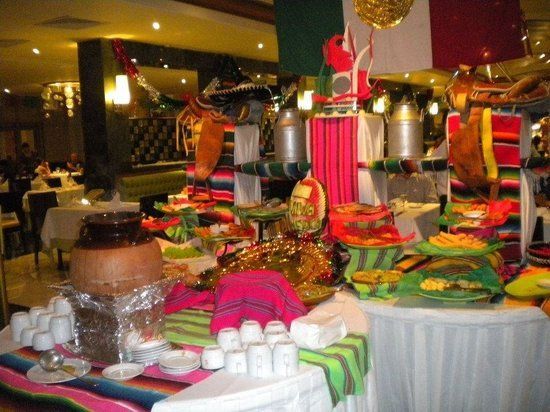 Stroll through Playa's Main Plaza
If you're just out going for a walk, make sure you walk by the main square, Plaza 28 de Julio, where the City Hall is lit up in green, white and red, as well as decorated with sculptures made of lights. If you want to live the full experience, hang around. At 11 the Municipal President, Mauricio Gongora, will come out to the balcony and give the traditional Grito speech…after everyone screams "Viva Mexico!" three times, fireworks will go off, Gongora will ring a bell and everyone will celebrate in unison. To top it off, popular norteño band, Los Tigres del Norte, will be performing completely free! There will also be stalls with food and drinks to go around. Celebrate Mexican Independence Day with other,.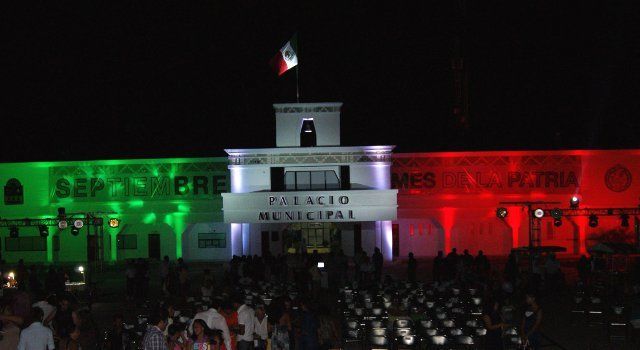 Celebrate in Xoximilco (or any Xcaret park!)
Xcaret parks go all out when it's about celebrating traditions (seriously, look into attending the park for Day of the Dead!). The Independence Day celebration is no exception to this rule, and Xoximilco, their newest park, is where the party will be. Tequila, beer, traditional Mexican food, mariachis, music, dancing, and El Grito…need I say more?
Bahía Principe Residential & Resort Celebration 
We're sure Bahía Príncipe won't be the only resort celebrating Independence Day, but it sure knows how to throw a party. The hotel is already quite traditional, built as a hacienda, and their full-day program involves exhibition, dances, performances, food, drinks, and the traditional Grito accompanied by a fireworks display. If you're already a guest at the hotel, no need to go out to find anything else, you will find it all within!
12th Street
Mexicans love any good reason to celebrate, even if it's on a Tuesday (Wednesday might be a slow business day). If you're eager to keep drinking tequila, beer and other traditional Mexican drinks after giving el Grito, head over to 12th street and hop into any of the many clubs and bars available. They will be playing traditional Mexican music while all tourists and locals keep screaming the words we all love to hear.
If all else fails, you can always head over to Pozoles Doña Olga the next day (or any day of the year) for a delicious pozole made by true Mexican hands. Are you ready to give El Grito de Dolores? We sure are! Don't forget to dress up in traditional Mexican colors and to be ready to see Mexicans celebrate like there is no tomorrow.
Top Mexico Real Estate is a proud American-owned real estate company, leader in its field in the Riviera Maya. If you are looking to become one true Mexican during these festive dates, make sure you check out our array of real estate options. If you have any questions, please contact one of our Top Mexico Buyers' Representatives who will gladly guide you through the process of becoming a homeowner in Mexico.
And remember, here at Top Mexico Real Estate…
We Make It Happen!