A romantic getaway to Holbox Island: After all the Christmas festivities in Mexico, many people can feel pretty drained. Let me tell you, between kids activity's, parties and having family in town, one could need a vacation from their vacation.
Living in the Mayan Riviera gives us a wide variety of romantic little known spots to escape the hustle and bustle of the city and our daily responsibilities: Tulum, Bacalar and Holbox, just to mention some!
We had been in Holbox many times, it's a perfect relaxing, romance getaway!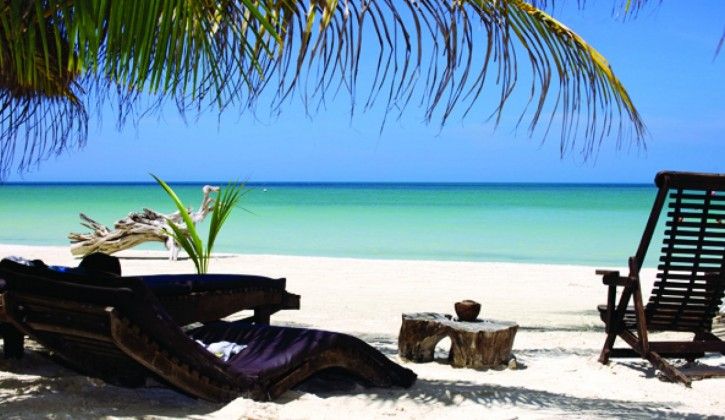 About Holbox:
Holbox is a small island located in the northern coast of the Yucatan Peninsula. Famous for being a whale shark sanctuary, this island is ideal for nature lovers and those looking for a tranquil setting to enjoy the beach.
Holbox is 26 miles long and about 1 mile wide, and it offers pristine beaches with white coral sand. The island is located within the Yum Balam Natural Reserve, as a result, the marine life of the island is diverse and abundant: from whale sharks, dolphins, lobsters as well as octopus, stingrays and sea turtles, just to name a few.
How to Get There:
To get to Holbox, first you need to get to the town of Chiquila. You can drive which will take about two hours from Cancun or you can take a 20 minute plane ride. Also, there is a new toll road from Playa del Carmen, but there is also public transportation available.
Once you reach the town of Chiquila, you need to find a safe parking spot for your car and then take a boat or ferry to Isla Holbox. A big boat will charge around 40 pesos per person for a 25 minutes trip to the island, if they are not available you can hire a local fisherman and pay about 250 pesos per boat (for 6 people and their bags).
Attractions:
Its shallow, turquoise waters allow people of all ages and abilities to swim at ease; ideal for snorkeling or paddle boarding. Holbox is also the ideal place to learn or practice kitesurfing, as there is always a strong breeze.
During the months of June to September, Holbox is host to the largest congregation of whale sharks: the largest known fish. These majestic creatures, which can grow up to 15 meters, come every year to feed on plankton. Because of its peaceful nature, you can swim alongside these gentle giants and observe them in their natural habitat. Swimming with whale sharks is an unforgettable experience.
Sport fishing and fly fishing is a popular activity, the ocean is full of fish such as: bonefish, barracuda, snapper, pompano and mackerel, among others. Bird watching is another popular activity, where you will be able to see: flamingos, white and brown pelicans, cormorants, reddish egrets, roseate spoonbills and herons.
There are plenty of other activities to enjoy in Holbox like horseback riding, diving, kayaking through the mangroves, kitesurf, or swim in Yalahau.
Romantic Getaways:
Here are two romantic getaway packages I found in Holbox:
Sweet Escape in Hotel Casa Las Tortugas
holboxcasalastortugas.com
Whether you are celebrating a wedding anniversary, a special birthday or an engagement, this Sweet Escape package is a perfect way to say 'I love you'. This romantic retreat includes a surprise candle-lit dinner on the beach and some of their best spa treatments.
This Package includes:
Three nights in a Standard room
Half-board for two people (breakfast and lunch)
Spa package for two people (Honeymoon package)
Romantic dinner on the beach for two people
For only $1175 USD*
*Room upgrade on request.
*Transfer on request.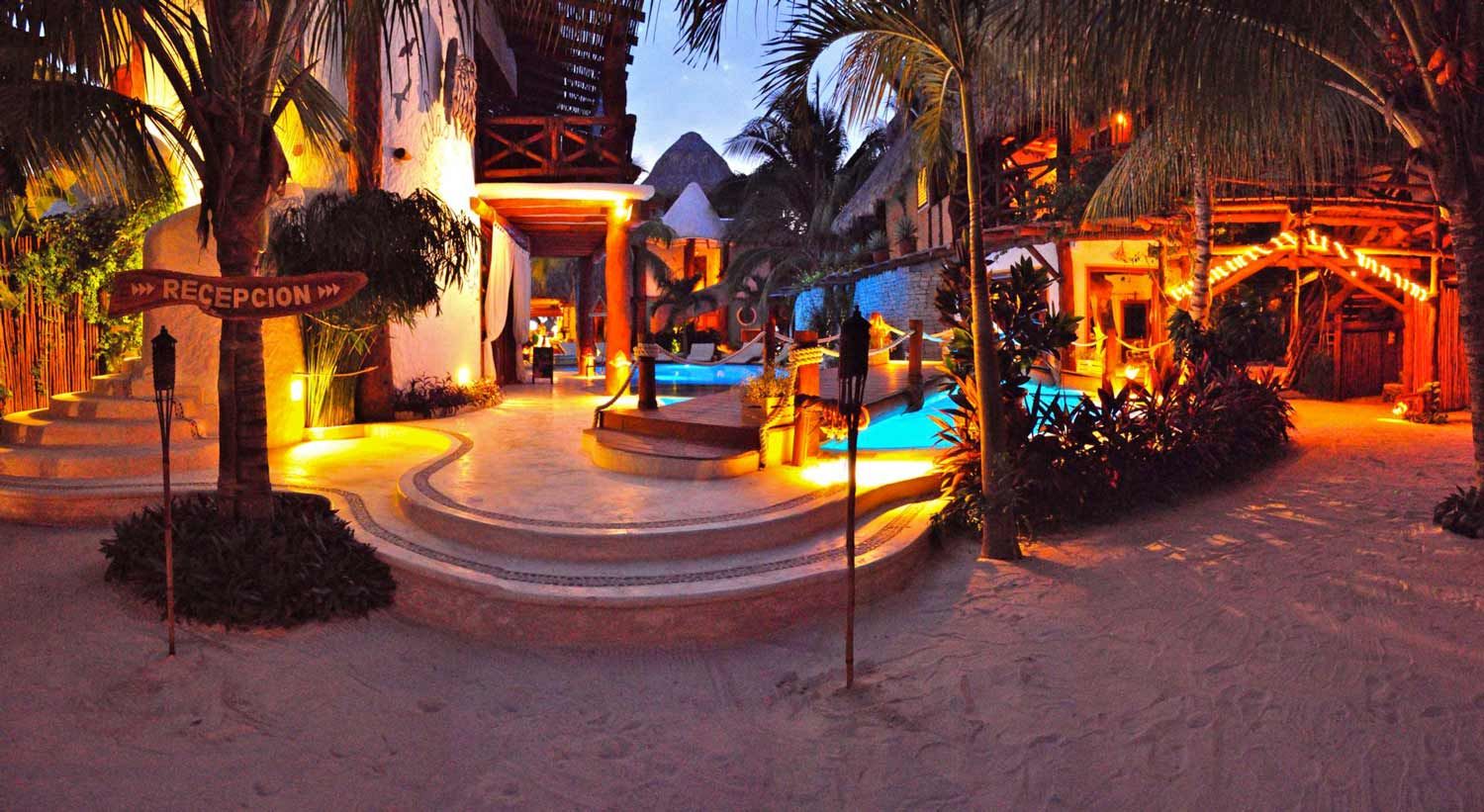 Romantic Escape at Casa Sandra
casasandra.com
Casa Sandra is a very romantic and intimate home, conceived with art, music and coziness in mind, where every detail is created with love. This boutique hotel provides personalized service and a friendly atmosphere, allowing loved ones can connect more deeply.
This package includes:
Three nights' accommodation with upgrades
Daily American breakfast (including one room service per stay)
Romantic amenities in your room
One hour massage per guest
Romantic dinner on the beach with personalized service, a bottle of wine and a special menu
Evening cocktails and seasonal fruit platter, one per stay
One hour daily golf cart rental
Early check-in and late check-out
Ground transfer and private plane, one-way each
For Only $2645 USD*
*10% Discount for locals with State issued ID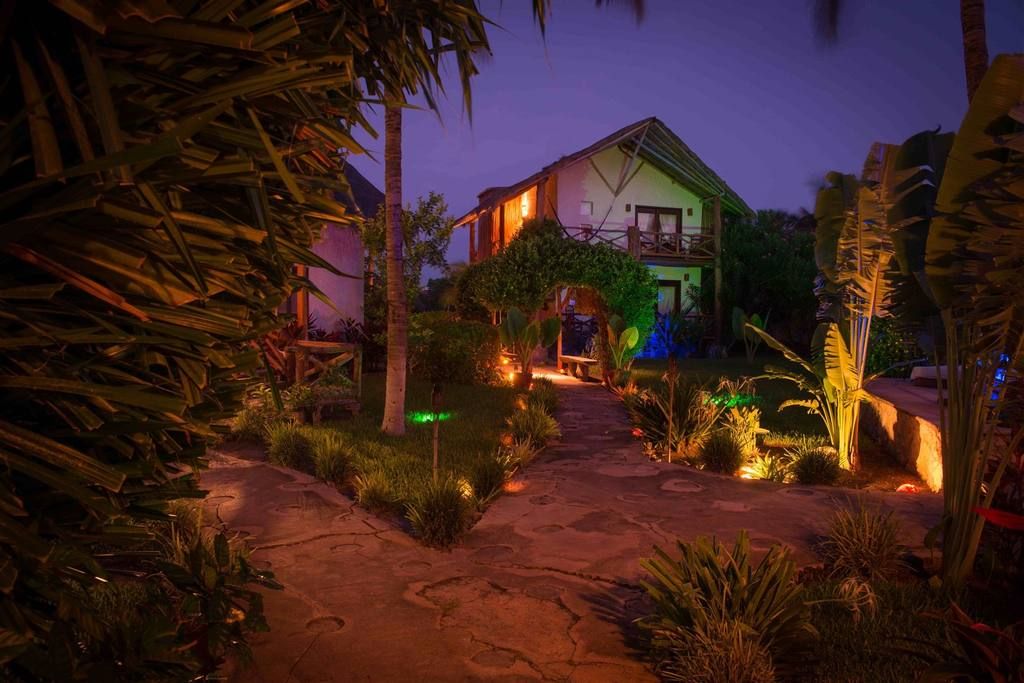 If you are looking for an ideal romantic getaway, do not search any further than Holbox! Holbox is the ideal destination for of those looking to rekindle the spark or just recharge. Let the professionals pamper you and your significant other and enjoy everything Holbox has to offer.
Top Mexico Real Estate is your one and only stop for everything Riviera Maya, we thrive to offer our readers the best possible information. We have also helped thousands of clients find their dream home in Mexico. Live the life, Live in Mexico.
And remember, here at Top Mexico Real Estate…
We make it happen!